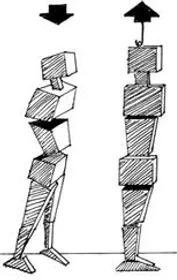 "What conditions must be fulfilled in order for the human body-structure to be organized and integrated in gravity so that the whole person can function in the most optimal and economical way?"
-Ida Rolf, PhD
What is Rolfing®? | Wise Body Solutions
Rolfing® is an effective holistic approach to lengthening connective tissue that helps patients identify and change habits and behaviors which drive imbalances in the body or in the connective tissue or in the fascia. This can lead to long-term sustainable changes in posture, movement patterns, and overall well-being.
With regular sessions of Rolfing®, patients can experience improved flexibility, reduced pain, increased energy levels, better posture, improved breathing capacity, and greater emotional awareness.
Wise Body Solutions offer high-quality Rolfing® services and can help you achieve a healthier, pain-free lifestyle with exceptional care. Contact us today to schedule an appointment.
How Is Rolfing® Different Than Massage?
Rolfing and massage therapy are two different types of bodywork treatments that can be used to help alleviate pain, improve posture, and increase range of motion.
While both treatments involve manipulating the body's tissues, they have distinct differences.
How Does Rolfing® Help My Body
Rolfing® provides numerous benefits that help people overcome chronic pain and improve their quality of life. It can also relieve stress symptoms and improve your physical and mental well-being. Rolfing® benefits include, but aren't limited to relieving:​
Arthritis
Bulging/Herniated Disc
Degenerative Disc Disease
Degenerative Joint Disease
Disc surgeries/failed back surgery
Frozen Shoulder/adhesive capsulitis
Headaches
Hip pain​​

Impingement syndrome​​​
Iliotibial band (IT) syndrome​​​

Jaw pain and TMJ disorders
Joint pain
Knee pain
Lower back pain
Muscle strain/pulls
Neck pain
Overuse injuries
Piriformis syndrome
Plantar fasciitis
Poor posture
Rotator cuff syndrome
Sacral pain and SI joint dysfunction
Sciatica
Shoulder pain 
Soft tissue adhesions
sprain, strains, and pulls
Numerous patients have reported that Rolfing® has significantly diminished their pain levels, leading to a more joyful and healthier way of life. This method aids clients in achieving emotional freedom and heightened awareness of their mental and physical well-being.
Where Do I Find a Certified Rolfing® Expert Near Me?
Not many massage clinics offer Rolfing® to complement their massage services.
Wise Body Solutions offers high-quality Rolfing® services. Kristin Szlinis is a Certified Rolfing® Structural Integrator through the Dr. Ida Rolf Institute of Structural Integration. She is also licensed through the State of Michigan for Massage therapy. Kristin understands the best approach to each patient's needs, regardless of age or physical structure. Our team will relieve your pain and ensure you have a pleasant experience while obtaining our services.
Rolfing® at Wise Body Solutions
At Wise Body Solutions we have extensive Rolfing® training and provide outstanding services to relieve your stress and improve your lifestyle. Every Rolfing® appointment consists of a series of sessions, each focusing on a different area of the body to increase awareness and range of motion for that area in relation to other areas of the body. Our team will guide you through the process and provide first-class customer service throughout your sessions. Each session is 60-90 minutes and scheduled every 10-14 days.
Our primary goal is to provide exceptional Rolfing® services that improve your overall well-being, and we strive to deliver the best for our patients. By evaluating your body alignment and areas of pain, we aim to enhance your physical structure while minimizing any undue discomfort.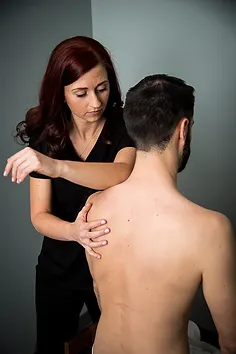 Wise Body Solutions | Feeling Your Best Starts Here
If you want to  experience Rolfing's® incredible benefits contact Wise Body Solutions. We offer natural solutions to pain and will help you recover from your ailments or injuries without delay. Our team will help you become one step closer to a more active lifestyle, allowing you to enjoy your favorite physical activities without pain or discomfort.
Contact Wise Body Solutions at (734) 740-9266 and schedule your Rolfing® appointment today!