About Wise Body Solutions
Learning about Wise Body Solutions starts with an understanding of what we do. Our team commits to helping our clients achieve a healthier mind and body, recover from their injuries, and alleviate aches and pains. 
Gaining interest in physical therapy after an injury, founder Kristin loves helping clients experience happiness and relief with massage therapy, Rolfing®, and Pilates services. Experience a difference in your body with the help of Wise Body Solutions in Plymouth, MI!
The Power of Massage Therapy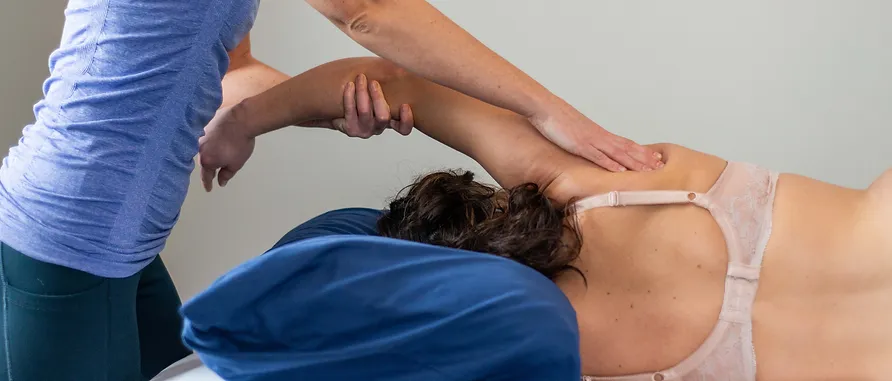 Massages are extremely beneficial for relieving pain in the mind and body and improving a person's general well-being. It can be beneficial for post-surgery recovery, in particular, since it can help you reduce pain and get back on your feet quicker. We provide high-quality massage therapy in Michigan, using targeted massage techniques in certain muscle groups for recovery and relief.
With extensive knowledge in massage therapy, we offer a calming and relaxing setting to help you achieve your goals of pain relief, mental clarity, and an overall positive mood. At Wise Body Solutions, you'll find a compassionate and dedicated team that's ready to help. 
Some of our massage therapy services include:
Rolfing® and Its Longevity
Dr. Ida Rolf created Rolfing®, a holistic way of relieving pain and lengthen connective tissue or fascia, making meaningful changes to behaviors and habits. These sessions help clients see results over time.
Not all massage businesses provide Rolfing® therapy in Michigan like ours does. Kristin has the necessary education from the Dr. Ida Rolf Institute of Structural Integration and is proud to offer this valuable service to the good people of Michigan. The 10-step process aims to retrain muscles so they work together efficiently, providing lasting effects.
Rolfing® is customizable to the needs of each client and can help with hip, joint, knee, neck, and shoulder pain, along with arthritis, poor posture, pulled muscles, sprains, headaches, disc problems, and more.
Pilates as a Full Body Exercise
Pilates is a full-body exercise that helps many of our clients develop core strength, align muscles, feel better physically and mentally, and improve their posture. One of the best things about Wise Body Solutions is that we offer incredible Pilates sessions either privately or in a group setting.
If you're looking for a fun and effective way to get physical or recover after an injury, our Pilates therapy in Michigan is potentially the perfect fit for you. Wise Body Solutions has modern equipment and trained professionals to offer the best therapist services to improve our clients' lives.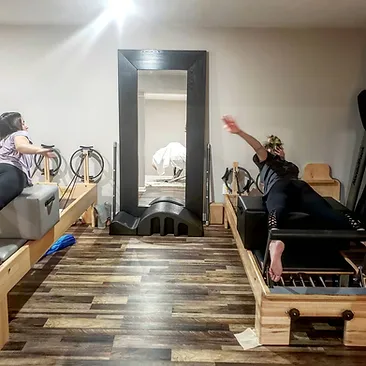 The Journey Towards Healthy Living
Leading a healthy lifestyle is at the forefront of our business. Eating healthy foods, drinking plenty of water, and caring for your body and mind are essential for healthy living. Kristin loves growing her own fresh produce and eats directly from her garden, enjoying the rewarding growing process.
We promote healthy living to all our clients and encourage these habits through our Pilates, massage therapy, and Rolfing® work. The changes we help our clients make are clear through the genuine joy and happiness we see on so many smiling faces. It's why so many recommend our business.
Meet the Founder | Kristin
Kristin Szlinis's early years in physical therapy for an injury started her love for the human body and leading a healthy life. She is a passionate and experienced Pilates instructor, certified Rolfer®, and licensed massage therapist. Her dedication to helping others feel better mentally and physically and improving confidence in their bodies inspired her to start Wise Body Solutions in Plymouth, MI.
Kristin enjoys helping the people in her community experience relief and strength after a wide range of injuries or ailments. She has crafted client-focused treatments based on her Rolfing®, Pilates, and massage therapy background and has helped numerous Michigan residents.
Kasie's journey as a massage therapist began in 2017 when she graduated from Dorsey College in Saginaw, MI. Since her graduation, she's been passionate about encouraging others to lead a healthy, full life. She's dedicated herself to learning more about massage and continuously adding new modalities to her treatment tool belt. Kasie also promotes wellness by teaching Dance2Fit classes, which are high-intensity, energetic dance workouts.
Kasie uses a combination of techniques when providing a session. You can expect to leave fully relaxed, with all the muscle kinks thoroughly worked. She seamlessly combines deep tissue and relaxation, often utilizing techniques like cupping, scraping, and stretching within the session. 
Choosing Wise Body Solutions
Everything about Wise Body Solutions emphasizes caring for the body, leading a healthy life, and strengthening one's mental and physical health by connecting with the body. Anyone experiencing pain after an injury or looking to achieve a healthier body may benefit from our therapeutic offerings.
Kristin and the entire team at Wise Body Solutions prioritize the health and wellness of our clients in Plymouth, MI, and the nearby communities. You can contact Wise Body Solutions today by booking online or calling (734) 740-9266.